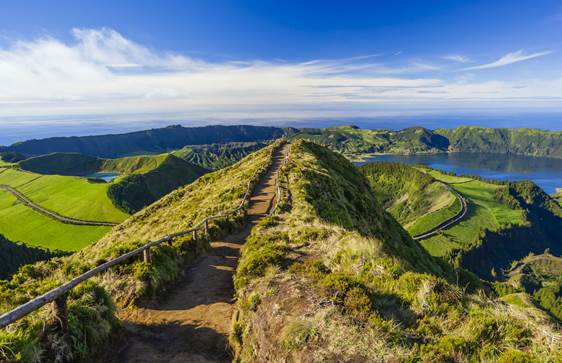 Azores
Pestana Group has some of the best hotels in the Azores, giving you the option to enjoy your holidays in our hotel in São Miguel, our hotel in Faial or our hotel in Terceira. We invite all Azorean nature lovers to enjoy a stay in a 4-star hotel or in historic hotels.
The nine islands of the Azores archipelago are located in the North Atlantic and are the ideal destination for those seeking holidays in which they are in constant contact with nature. There are beaches with warm water and white sand, hot springs, natural waterfalls and volcanic lakes, and you can even watch whales and dolphins.



Azorean cuisine is strongly influenced by fish and seafood. Highlights include the slipper lobster, barnacles and limpets and octopus stew, which represent the culinary heritage of all the Azores islands.
Leggi altro
Leggi meno