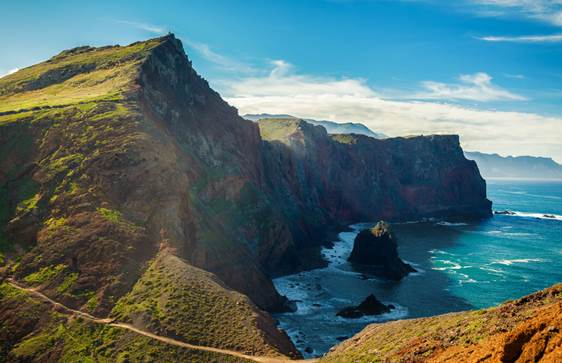 Madeira
Madeira is a beautiful garden in the middle of the Atlantic... and with the Pestana Group, you can enjoy a fantastic stay in some of the best hotels in Madeira! Choose one of our hotels in Funchal and have a dream vacation in 4-star, 5-star or all-inclusive hotels.

"In the curve of the sea, an island embroidered with flowers" Ângela Varela

With year-round mild climate, incredibly dense and lush vegetation, surrounded by a blue ocean and steep peaks, the island of Madeira is a garden in the middle of the Atlantic Ocean. Make an appointment with nature and take a walk along the levadas that lead to the Laurissilva Forest, a UNESCO World Natural Heritage and the most hidden and stunning landscape of the island.
Admire the view of Pico Ruivo, the highest point of Madeira and take a dip in the natural volcanic pools of Porto Moniz, taste the famous Poncha in the modern city of Funchal and if you prefer adventure, choose canoeing and climbing! Madeira is a destination surrounded by nature, adventure and wonderful landscapes.
Read more
Read less